There are two important things to keep in mind when preparing to get active: the type of exercise you want to perform and the apparel you exercise in. Wearing the wrong type of attire can distract you or limit your mobility, both resulting in a less-than-stellar workout. And there's nothing worse than going in with the intention of achieving your best set, only to have that potential ruined by wearing the wrong gear. Place the frustration all on those low-quality workout shorts.
For men, shorts are often a staple in apparel, when it comes to working out there are different styles, fit, and range of motion for different purposes. Whether you're lifting in the gym or hiking the great outdoors, this list of the 25 best workout shorts has you covered.
For the Bodybuilder
Every rep matters when bodybuilding, the last thing you want to do is stop mid-set to adjust your shorts. This is where light and flexible performance shorts come in, you know: the type of shorts that'll complement those quads you've been spending days on.
Jed North
Jed North workout shorts fit freely to ensure a distraction-free workout.
Ryderwear
Created for both function and style, Ryderwear provides an array of training shorts.
YoungLA
YoungLA workout shorts were crafted for the bodybuilder in mind.
Barbell Apparel
Designed with athletic legs in mind, Barbell Apparel will be your go-to gym shorts.
Gorilla Wear
Gorilla Wear workout shorts provide an endless range of motion for your workout.
For the Outdoors
Chances are you've been impacted by the stay at home orders one way or another. If so, you may have been taking your workouts outside. These workout shorts can withstand whatever conditions you may encounter and even have a dedicated place to put your phone.
Patagonia
Patagonia is known for its outdoor apparel and provides lightweight durable shorts for any activity.
Alpha Prime Apparel
Alpha Prime Apparel workout shorts are a four-way stretch bottom, providing security and comfort whichever route you choose to go.
Born Tough
Born Tough workout shorts were made for the tough but also have multiple pockets to keep your belongings safe.
Fabletics
Fabletics offers a variety of shorts that are designed for the journey in mind. If you can't decide on what print then take the Fabletics style quiz to find the perfect pair.
For the Athlete
Some work out while others train. If you identify with the latter, chances are you're an athlete. Luckily, there are plenty of brands that are designed for the athlete in mind, no matter what exercise or drills you're doing there's a pair of shorts for you.
Nike
Known for the variety of sports apparel, Nike workout shorts are no different. From track to basketball, Nike shorts fit anyone comfortably.
Adidas
Adidas keeps the sweat in check with their climate control workout shorts.
Under Armour
The opportunity to train harder in light fitted workout shorts is what makes Under Armour perfect for the athlete.
Puma
Puma has options for every athlete. Their workout shorts also offer a dry release control so there's no worry about overheating.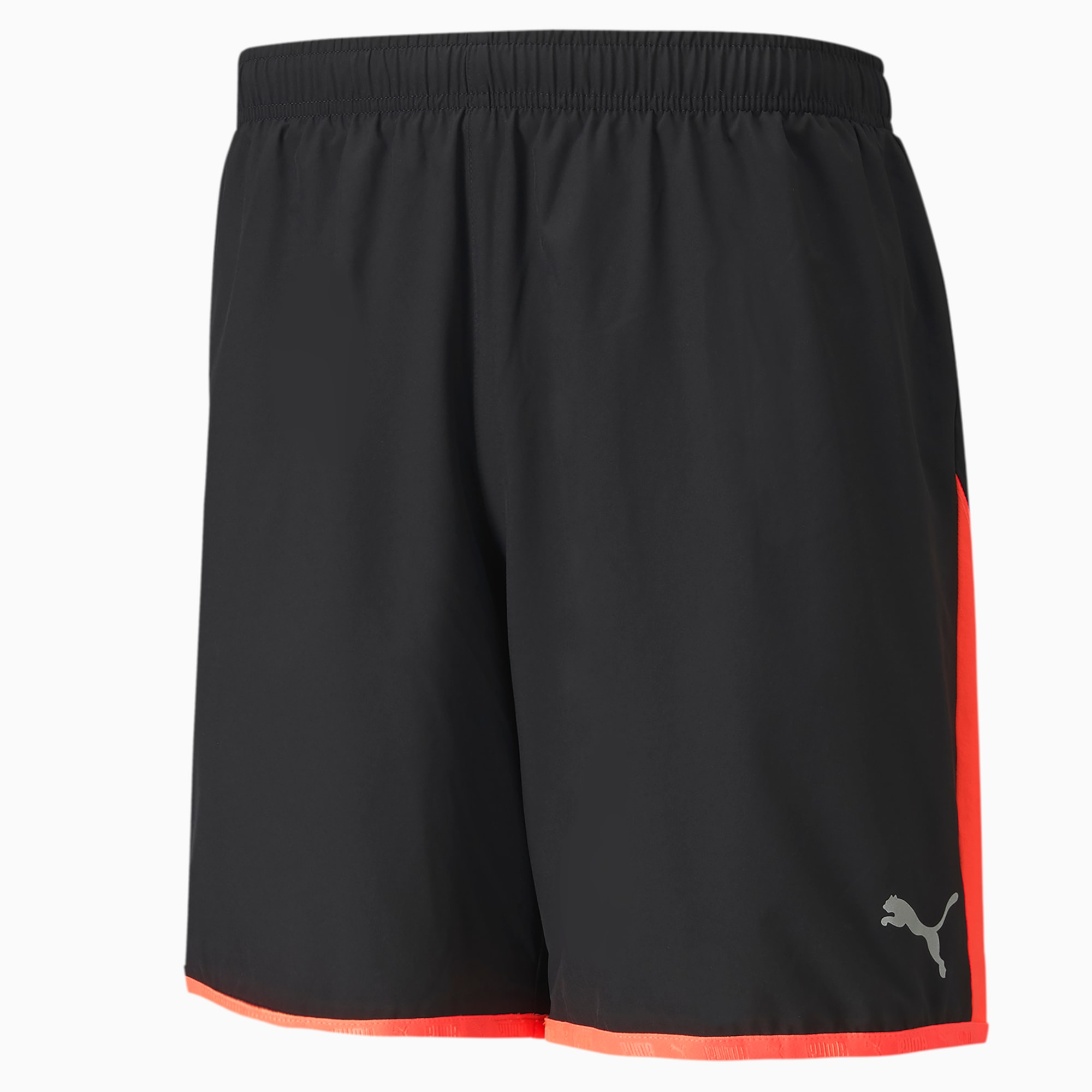 New Balance
Designed for performance and comfort, New Balance workout shorts are great for any sport.
For the Aesthetic
Whether you're trying to look the part in the gym or just want to throw on some comfortable shorts in case you decide at the last minute to hit a workout, there's no shame in owning some athleisure wear.
Alphalete
Alphalete creates sleek and highly-in-demand shorts for men and for any physique.
Champion
Champion is a brand that has made a big comeback and offers shorts with a variety of designs.
Squat Wolf
Squat Wolf designs their shorts for any workout in mind, so you can get fit in style.
Outdoor Voices
Outdoor Voices workout shorts are versatile and sure to provide you comfort as they work to resist against high sweat.
Lululemon
Lululemon's workout shorts will up your workout aesthetic to the max.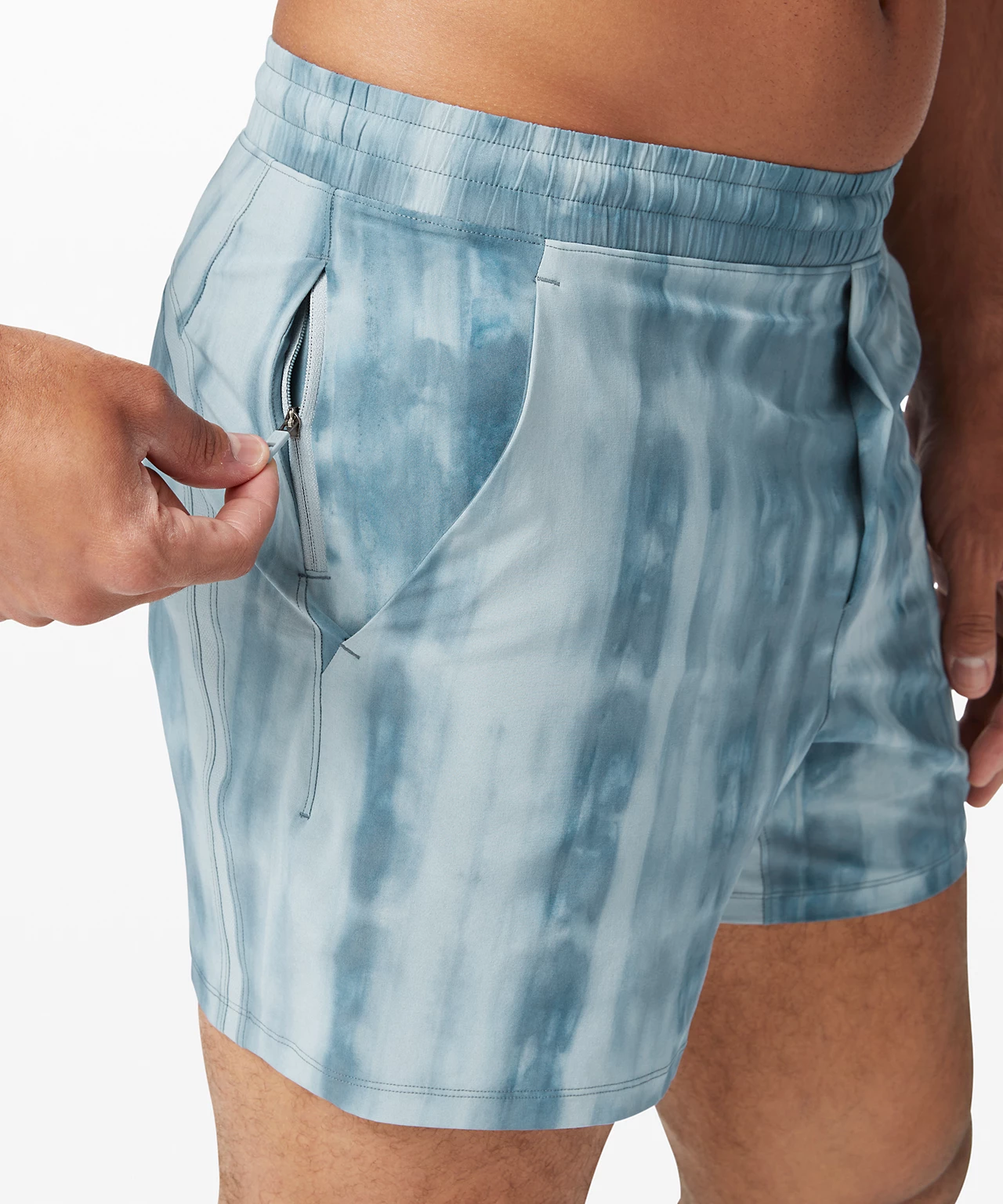 Gymshark
Gymshark has an array of styles for any outing, as their shorts also provide comfort.
For the Heavy Lifter
Sometimes a workout is an outlet after a stressful day of work, or it's something you just enjoy giving everything to. You may have worried about shorts not holding up for heavy lifts and movements, but these brands got you covered.
Better Bodies
Better Bodies apparel was created for the athletes who understand the hours it takes to sculpt the body, which is why their workout shorts are said to fit anyone.
Rhone
Rhone workout shorts are premium quality with multi-training in mind, so no need to worry about coverage.
NOBULL
NOBULL training gear was built for those who train hard and their selection of shorts is no exception.
Rouge
Rogue creates equipment for Crossfit but also apparel for the heavy lifters. Their shorts come in an array of options for strength or conditioning.
Legends
Legends workout shorts are versatile, lightweight, and breathable — nothing sounds better than that to a heavy lifter.
After reading this list, there's no excuse to not work out in comfort and style — or at least look the part. And if you've been looking for a perfect fit tailored to your lifestyle, then look no further! Whether you want to beat the heat in the warm weather or keep it cool year round, we hope we've been able to help you find your new favorite pair. Remember: Life is short, sport the shorts.
Like this article? Be sure to subscribe to our newsletter for more content like this.